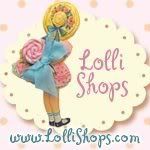 Hi Everyone, I hope you enjoyed yesterday's tutorial. I'd love to see some video reponses with what you have made from it.
Today is the launch of my new
Lollishop
where you can buy original paintings and ACEO's with FREE shipping worldwide. Come on over and see. Don't forget Christmas is almost here, if you want your order in time for Christmas you need to order now!
Niki
xxx